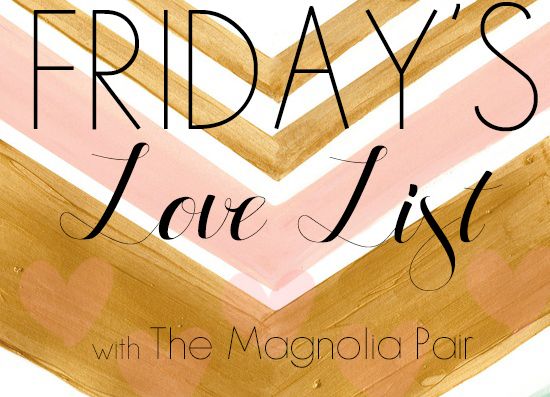 Today I am linking up again with the beautiful Britt from The Magnolia Pair for her Friday love list! So here goes. Some things I'm loving this week…
1. Manicures. And pedicures. But I took care of the later last week. So this week I took care of the former. There is nothing in this world that can make me feel pretty instantly better than a good mani.
2. Grease. Yes the movie. It is my all-time favorite movie in the history of all movies (OK maybe it's tied with Father of the Bride) and I finally made my husband watch the whole thing with me this week. I'm not sure why but he was actually surprised that I had every single word memorized but I think he eventually appreciated it…


3. Cereal. I've talked about my love affair with cereal on here before, especially while pregnant and it has not changed a bit. I eat a bowl every morning and then one every night. And it takes all of the will-power in me to not indulge at lunch and dinner too.


4. Window shopping. This week I've decided to scope out possibly additions to my post-baby wardrobe. So I've done a lot of window shopping this week. Partly just to get out of the house and aprtly because I haven't been for real shopping in far too long. But don't worry, I've got some good things picked out for next month.
5. The Royal Baby Watch. I have loved watching and waiting as Kate had her sweet baby boy. And the name? Prince George Alexander Louis. I mean, I find it so sweet that Kate and Wills wanted Georgia's husband to share a little name inspiration.
*****************************************
And now to show some blog love to one of my favorite bloggers – Nicole, from
La Mia Vita
. Nicole is a kindred spirit of mine in some way. She recently came home from living abroad in Spain – a place that stole a piece of my heart years ago. I have loved following along in all of her travel adventures and am excited to continue on her journey back home.
Check out her blog
HERE
.